SN103 Large Cross Pendant - Blue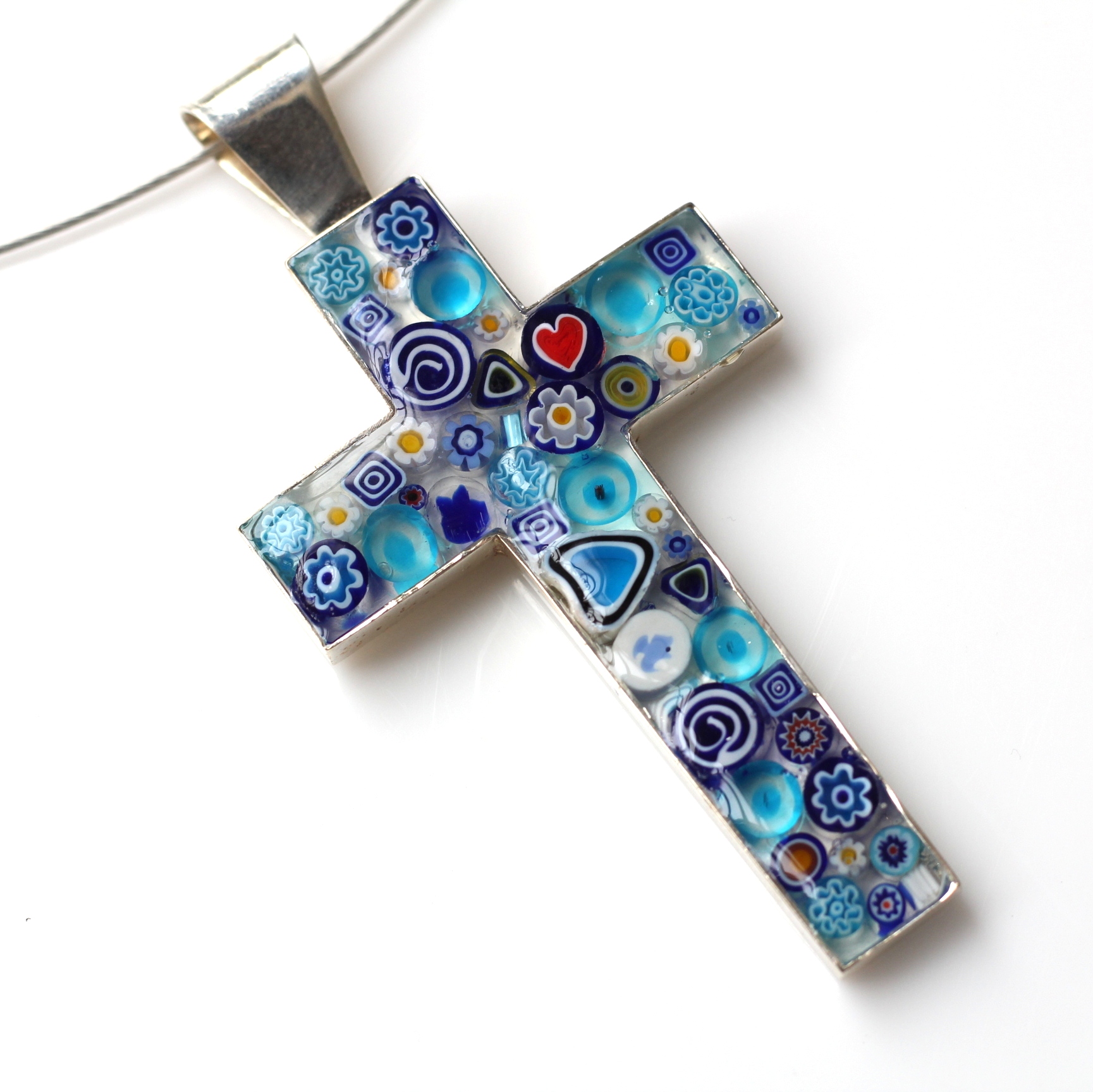 SN103 Large Cross Pendant - Blue
Full of color and texture, this necklace features a blend of blue millefiori glass beads set by hand in a large cross bezel, encased with waterproof resin. Make a statement without saying a word.
Pendant measures 2.5" x 1.5", silverplated bezel
18" magnetic steel cable included
You will receive the exact piece as shown. Sale listings are samples, one-offs or discontinued items, all sale items are final.
sold out